Cloud Services
Flexible operator models for every need
The choice is yours!
Every company has specific requirements when it comes to choosing the right operator model. We analyse your situation, show you your options and help you choose the right cloud solution for your business. Whether SaaS, private cloud, on premises or hybrid solution - our software solutions work securely and reliably
SaaS (Software as a Service)
SaaS provides a comprehensive software solution that is purchased from a cloud service provider based on a usage-based payment model. So you pay a rental fee for an app and your users connect to the app over the internet (usually using a web browser).
All the underlying infrastructure, middleware and app software, as well as the app data, reside in the service provider's data centre. The service provider manages the hardware and software and also ensures the availability and security of the app and your data when you sign a corresponding service contract. With SaaS, your company can deploy and use an app in no time at all - and with minimal investment costs.
Private Cloud
The private cloud is an exclusive cloud infrastructure environment where you run your apps and store your data. The Microsoft Azure Cloud is characterised by high IT security and availability. Your data is stored on European servers.
On Premises
If you do not prefer a cloud solution or if the available internet bandwidth represents an insurmountable bottleneck, application provisioning and data storage can also be carried out on your own server infrastructure.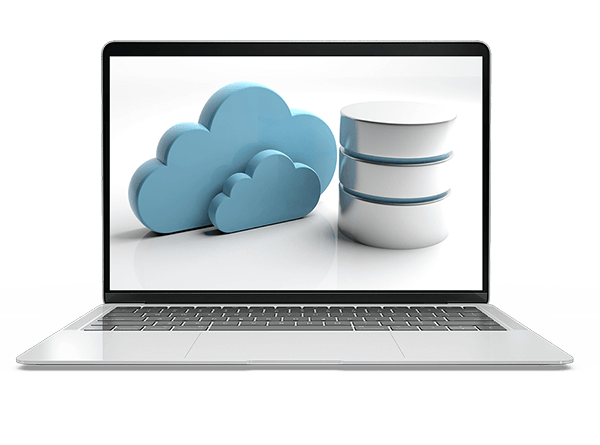 Hybrid cloud solution
Depending on the sensitivity of the data and individual preferences, hybrid models are also conceivable and sensible. In particular, the transition from an existing on-premise environment to the cloud can be accompanied very well and without friction with hybrid models.
Hybrid operating models

High reliability and IT security

Flexibility and scalability
Benefits of CLOUD solutions
---
Scalability
Cloud computing is a very good solution for covering peak performance. This is because the services are usually infinitely expandable. If more computing power is suddenly required for seasonal or other reasons, computer capacities can be expanded without any problems and without incurring fixed step costs, as would be the case if you purchased your own computers. Interruptions of provided services due to infrastructure changes are also not an issue in the cloud; they are automated, interruption-free and are therefore not noticed by the user.
There are also interesting aspects from the point of view of investment and planning calculations, as no initial investments have to be capitalised, but only ongoing costs (expenditure) are incurred, which can be easily budgeted and calculated and are proportional to the company's development.
Reliability & availability
Many cloud providers de facto guarantee 100% availability. System monitoring, maintenance costs, updates, server operation and above all security are in the hands of a professional provider.
IT security
The IT security standards in professional cloud environments are many times higher than in a single on-premise customer installation. The explanation for this is as simple as it is logical: the effort required to achieve this high level would go beyond any budget in a single customer installation. It is indispensable in cloud environments due to the correspondingly larger attack surface. The positive effect is a very high IT security standard down to the individual user's workstation without any significant cost burden.
Lightning-fast rollout
Last but not least, the success of cloud use is driven by the possibility of making services available to the user at lightning speed. The request for the usability of a new application, additional users or other capacities can usually be met in minutes to a few hours without taking infrastructure issues into account and without any planning lead time.
Decide for yourself which operator model suits your company. We will be happy to advise you!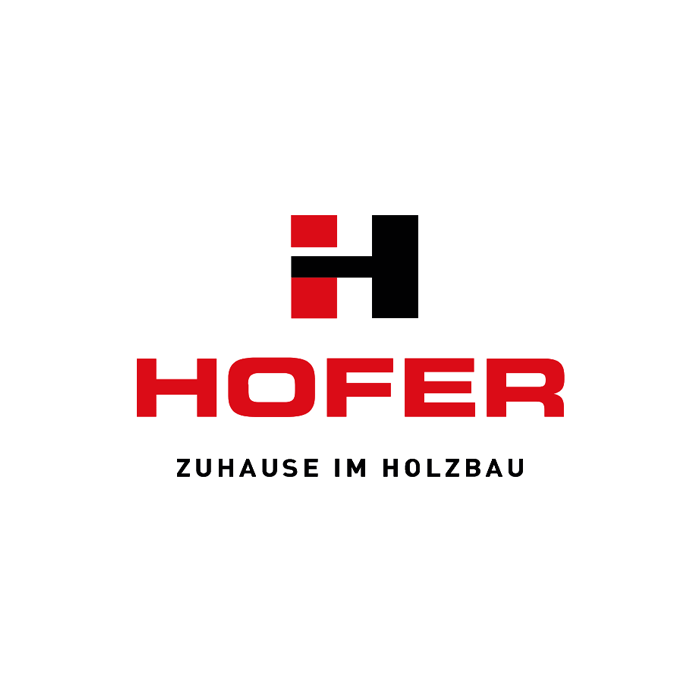 With Network Dimensions we have found a partner who competently and reliably accompanies us through the challenges of digitalisation.
Lukas Hanser, Administration Manager - HOLZBAU HOFER
We'd like to hear from you
Thank you for your interest. We will contact you as soon as possible.